Post-Cult Counselling at Hope Valley Counselling
Post-Cult Counselling (PCC) is an approach to counselling former members and survivors of coercive, cultic and spiritual abuse, and religious trauma. It usually consists of working through a specially designed Recovery Workbook or Gillie's book 'Walking Free from the Trauma of Coercive, Cultic and Spiritual Abuse: A Workbook for Recovery and Growth' in a conversation with a therapist trained to deliver PCC. The main aim of this is to help you understand your experience and how it has affected you and the way you think and feel. PCC occurs at Phase 2 of the Phases of Recovery and Growth which emerged from Gillie's doctoral research:
Phase 1: leave physically in order to begin to recover psychologically
Phase 2: wake up and leave psychologically by understanding the processes that occurred in the coercive cultic and/or spiritually abusive setting - this is the phase where PCC is delivered in 'relational psychoeducation'
Phase 3: the emotional healing phase where first generation can address issues that occured before membership and those born and/or raised can address developmental issues arising from growing up in a coercive cultic and/or spiritually abusive setting. All can address grief, loss and traumatic stress - this can be addressed after PCC with the same therapist or with another
Phase 4: recognise you are recovering or more or less recovered and 'move on'
For more see 'Walking Free from the Trauma of Coercive, Cultic and Spiritual Abuse: A Workbook for Recovery and Growth' (2023).
PCC usually involves about 20-26 hours of sessions, although this can be more or less, depending on circumstances. After completing the Recovery Workbook, some people choose to have a period of ongoing regular therapy, either with the same therapist or another.
You can either see Gillie for PCC (if she has space) or a counsellor trained to deliver PCC - see Affiliate page for information on the others who deliver PCC.
While psychotherapy and counselling sessions used to be face-to-face in her consulting room in the Hope Valley before the pandemic, Gillie now offers Zoom and phone sessions only.

See our FAQs to find out more about working with Gillie and what to expect before Post-Cult Counselling commences. 

If you wish to work with Gillie please contact us to discuss the best support options for you and pricing.
Hope Valley Post-Cult Counselling
Hope Valley Post-Cult Counselling (PCChvc) is a specialised approach to counselling former members and survivors of coercive, cultic and/or spiritual abuse, religious trauma, various kinds of undue influence and psychopathic partner abuse.
Post-Cult Counsellinghvc has been researched and developed by Gillie Jenkinson who has nearly 30 years experience as a therapist. Her approach integrates years of clinical experience; Gestalt psychotherapy; pastoral counselling; her doctoral and masters research; other practitioners' research; as well as her version of the thought-reform model originally developed by Dr Robert Jay Lifton and applied by Dr Paul Martin at Wellspring Retreat and Resource Centre.

Gillie understands the different therapeutic and practical needs required for "first generation adults" (FGAs), those who joined or were recruited into a cult; and "second or multi generation adults" (SGAs), those who were born and or raised in a cultic setting.

Gillie understands 'Third Culture Kids' (TCKs) and their specific therapeutic needs. She was herself born into another culture (Uganda, East Africa): these needs are in part related to transitioning from one culture to another, and adjusting to life outside that culture.
Feedback from Gillie's PCC clients:
My life has greatly transformed over the past three years in ways I could not have imagined. Starting over felt impossible after leaving [the cult]. I will forever be grateful for the mountain of support and clarity you provided when I was at my lowest. Thank you again !!!! [Feedback 2 years after ending PCC - May 2023]
It is good to have focus on something physical and separated into stages so you can follow this path of recovery. It has been well thought out and detailed enough but not overwhelming. I like the effective but brief exercises you can do at the end of each section and how this allows for the feeling of active self contemplation and deliberation. [June 2023]
What is unique about Hope Valley Post-Cult Counselling?
Gillie's PhD research supports other research and clinical findings that indicate that education leading to understanding how coercive, cultic and spiritually abusive groups and relationships gain control is just as important for recovery as the therapeutic relationship itself. She combines these in a relational psycho-educational approach - Post-Cult Counselling. This includes:
Understanding thought reform
Identifying the cultic pseudo-identity (who we had to become to be a member)
Unmasking the cult leader and beginning to see them as a human being and not a God
De-briefing any trauma
Establishing boundaries, amongst others
Post-Cult Counselling addresses the need to recover from the cultic pseudo-identity. This is achieved by 'chewing over' the experience, discarding and eliminating what is not healthy and nourishing for the individual, whilst they hold on to what is nourishing, as they move forward to free and/or restore their authentic identity. Read more here.
Please note that all services are being offered online until further notice - see home page and scroll down .
There are different ways to structure Post-Cult Counselling to suit people's circumstances, including:
1. Post-Cult Counselling Fortnightly Sessions
Meet with Gillie fortnighly for Post-Cult Counselling (PCC) on Zoom.

The frequency and duration of counselling varies from person to person, depending on an individual's experience, need and their response to PCC. Gillie will provide a recommendation as to how to proceed following the initial mutual assessment, which is indicative only and based on a mutual discussion and decision.
2. Time Away in the Peak District
It is sometimes helpful for former members and survivors of coercive, cultic and spiritual abuse to spend an extended and intensive time in Post-Cult Counselling to help them understand and clarify their experience. 'Time Away' has been designed to achieve just that.
In this section I describe Time Away for Post-Cult Counselling although at this present time (July 2023) this is being delivered online via Zoom, rather than face-to-face in the Hope Valley. The principles behind it are the same although clients remain in their own home, if it is safe, or in another venue of their choice local to them. See my statement on the Home page.
Clients stay in accommodation of their choice in the beautiful Derbyshire Peak District and have face-to-face sessions with Gillie in her consulting room.

Clients will usually have two x two hour sessions each day (total of four hours per day), subject to availability. The duration and structure of 'Time Away' varies from client to client but will be generally up to four days (16 hours).

The length of time allocated will be a mutual decision, although a recommendation will be provided following the mutual assessment, based on an individual's needs.

Clients receive a Recovery Workbook in a folder with specially designed resources and reference materials to take away with them. Follow up phone or Zoom can also be arranged.

Therapy is charged at the hourly rate and excludes accommodation, food and travel expenses, which the client will arrange for themselves.

See our FAQs to find out more about working with Gillie and what to expect before counselling commences. To discuss the best support options and pricing

Contact us
"I just wanted to once again say a massive thanks for the time spent with me on my away time. I feel that you have given me some vital tools with which I can drill into the remaining vestiges of cult mindset, and I am looking forward to this journey! Thank you for making me feel so welcome and at ease."
3. Recovery Course/Workshop
It is sometimes helpful for former cult members to spend an extended and intensive time in Post-Cult Counselling with other former members to help them understand and clarify their experience. The Recovery Course/Workshop has been designed to achieve just that.
The Recovery Courses take place on Zoom.
The aim of the Recovery Course/Workshop is to help you raise awareness and understanding of the dynamics involved in your membership, and to support your emotional healing and growth process. That is, to promote 'understanding' and 'healing'.
We facilitate an interactive discussion by looking at various psychological areas (psychoeducation) and support you to apply these areas to your specific experiences. Hearing others' stories can also help 'normalise' your own.
We provide you with a Recovery Workbook and this is packed with information and worksheets and will help you understand more fully the dynamics of the cult environment and the specific impact this has had on you personally, as well as providing you with resources to take away with you.
We are aware of the potential for triggers and reminders of other group experiences and will, as experienced facilitators, address these issues both in the mutual assessment and in the group itself.
W
We recognise that the needs of second (SGAs) & multi-generation adults (MGAs) are different to first generation adults (FGAs) and keep this in mind throughout. We can offer Recovery Courses for only SGAs, MGAs, or FGAs or mixed. We can offer Recovery Courses for those from the same cult or a mix from different cults.
The purpose of doing this Recovery Course is in part that you have 'Time Away' from the responsibilities of normal life and have time off work for the duration of the Course. You could consider doing it from a hotel or holiday accommodation with good internet access.
Have a look at our Events page to see if there is a Recovery Courses planned or
Feedback from previous Hope Valley Recovery Workshop
The best aspects were: "The shared experience of the group/understanding and discussing thought reform/the whole group interaction and engagement."
"Powerful, encouraging that there is a meaningful life post-cult."
"The Recovery Course has put into context the 'whys' behind the abuse and the feeling of being at odds with the world around me."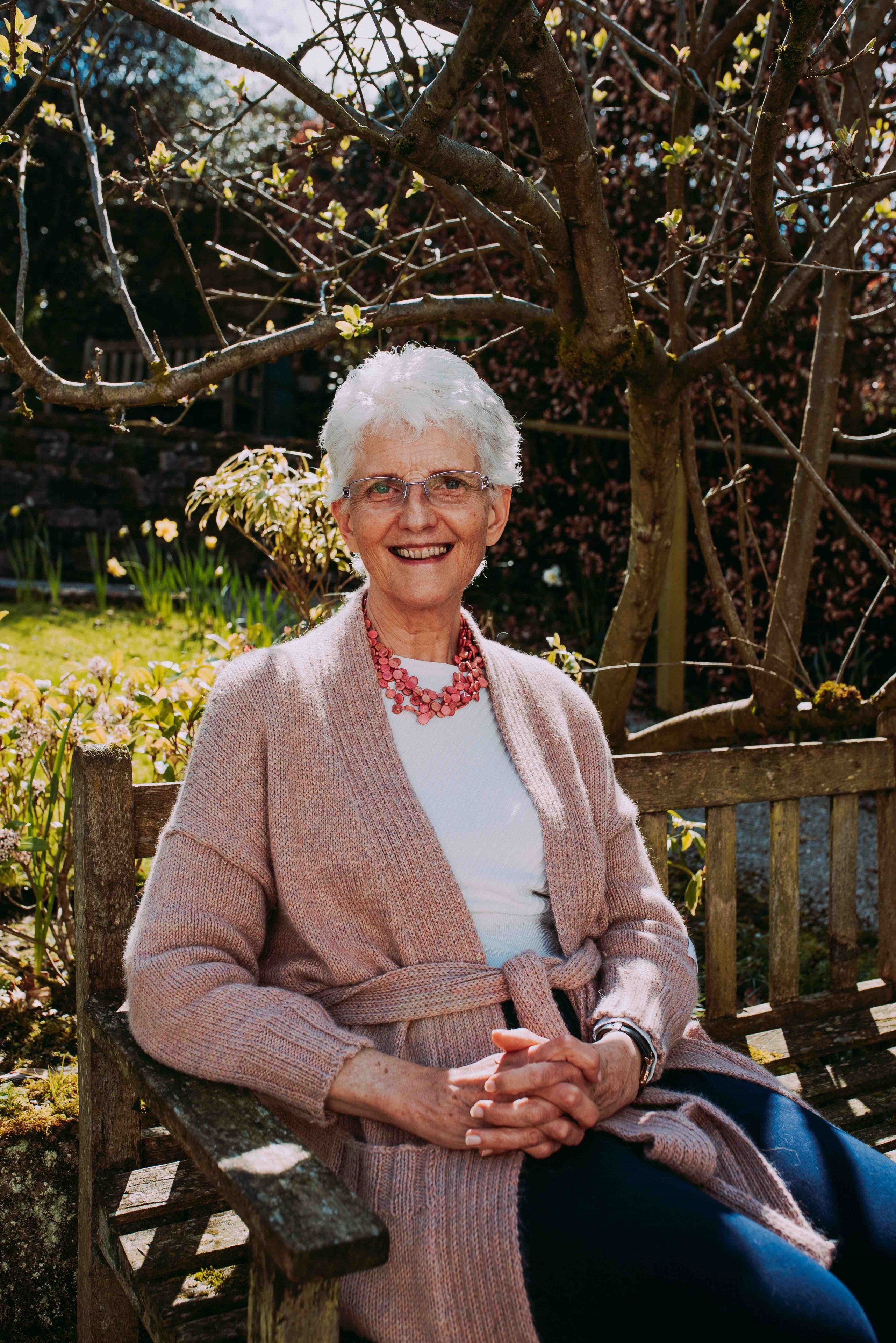 Training
Hope Valley Counselling offers training to therapists and other mental health professionals currently working with, or looking to work with, survivors and former members of:
Abusive groups
High-demand groups
Cults or sects
Coercive control in one-on-one cults or relationships, including psychopathic partner abuse
Group coercive control
Spiritual abuse
Abusive New Religious Movements (NRMs)
Religous trauma
Undue influence
Training is also available for families and friends of former cult members, organisations, including Churches, and the wider community in order to help them understand the recovery process for these client groups.
The Certificate in Post-Cult Counselling, a 12 day training for therapists to enable them to use the Recovery Workbook Gillie has developed, will likely be delivered in 2024. For more information check the Events page.

Hope Valley Counselling training is delivered by Dr Gillie Jenkinson, who has been offering support and training to professionals and the community for nearly 30 years.
Training Programmes
See our scheduled speaking and events, or contact us to enquire about one of the following training programmes:
Working with former cult members and survivors of undue influence:
The four phases of recovery and growth
Post-Cult Counselling
How to work with thought reform (or mind control)
How to work with trauma - including rape, sexual and spiritual abuse
Other training programmes:
Staffing a telephone helpline - particularly a rape, sexual abuse or cult recovery helpline
Sand-tray therapy
Gestalt Psychotherapy
Self-care and vicarious trauma for those who work with trauma
Supervision & Consultancy
Supervision and ad-hoc consultancy is available to therapists working with rape, sexual and spiritual abuse, religous trauma, dissociation, undue influence and former cult members.

For those interested in working with Gillie Jenkinson, either in formal supervision or for ad hoc case consultation, please contact us to find out more and discuss pricing.
Affiliates of Hope Valley Counselling
If you wish to proceed with Post-Cult Counselling and cannot for any reason see Dr Gillie you have the option to link with one of the Affiliates who attended the Certificate in Post-Cult Counselling.